system("./link_jobs.pl") !>

company profiles | company profiles detail

Aetna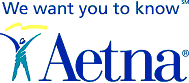 Company Information
Freedom. Passion. Vision.
Aetna is the company for opportunity.
Welcome to the new Aetna - the company that values fresh ideas, unique perspectives and creative thinking. At Aetna, we are transforming our company, offering more information, more choice and more freedom to our customers to help them lead healthier lives. To succeed, we need people who can help us build on our impressive history. Are you looking for an opportunity that will open your door to success? Help you soar as a professional? If so, there may be a place for you at Aetna. There has never been a more exciting time to join us than right now.
Aetna is one of the nation's leading providers of health care, dental, pharmacy, group life, disability and long-term care products, serving approximately 13.7 million medical members, 11.8 million dental members and 11.7 million group insurance customers, as of December 31, 2002. The company has expansive nationwide networks of more than 552,000 health care services providers, including over 332,000 primary care and specialist physicians and 3,373 hospitals. Aetna provides these benefits to employer and plan sponsor customers in all 50 states, ranging from large multi-site national accounts to middle-market and small-employer groups.
Earn
Aetna offers competitive salaries and a full range of benefits to satisfy the needs of our diverse work force. These benefits include medical, dental, life insurance, and disability. In addition, we offer tuition reimbursement, a 401(k), paid time off, and bonus programs that reward excellent work.
Voice
At Aetna, every voice counts. We make diversity a foundation of our business and are committed to developing a work force rich in a varied blend of skills, perspectives and backgrounds - a work force that reflects the people we serve. ItŐs no wonder Aetna has been recognized for its commitment to diversity by national publications including Equal Opportunity, Hispanic Magazine, Working Woman, Latina Style, Black Enterprise and Working Mother.
Balance
Our work/life and wellness programs are geared to help our employees better balance their work/life commitments. We offer flexible work arrangements (based on department policy), on-site fitness facilities (in some locations), plus a full range of programs and services, such as wellness campaigns, health information kits, and a toll-free nurse hotline that can provide you with information about a variety of health issues.
Develop
At Aetna, we realize the importance and benefits of professional development. ThatŐs why we help develop motivated, dedicated professionals for the future at Aetna. As an Aetna employee, youŐll be offered a multitude of training options focusing on building the skills required to be successful on the job. The formal training may take place in a classroom, though Web-based training, or various other mediums. Aetna provides all the necessary tools to help you develop to your fullest potential.
Now
Right here. Right now. This is your opportunity to step forward. Come experience the world at Aetna and make this a defining moment in your career.
Learn More
To learn more about Aetna, please visit www.aetna.com.