system("./link_jobs.pl") !>

company profiles | company profiles detail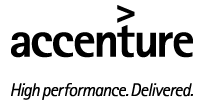 Company Information
Accenture is the world's leading management consulting, technology services and outsourcing company. We bring together the unique experiences and perspectives of a diverse workforce to deliver cutting-edge technologies and solutions to companies around the world to help them become high-performance businesses. That means we help them find ways to become more successful in every part of our business from strategic planning to day-to-day operations, making them more competitive in their market.
We have over 100,000 people in 48 countries and work with clients in nearly every major industry worldwide, including 87 of the Fortune Global 100 and over two-thirds of the Fortune Global 500. With such a dynamic environment, there's always a chance for growth and opportunity - which means you'll gain more insights and skills than virtually anywhere else.
Accenture strongly believes that attracting, retaining and promoting women is critical to our success. That's why Accenture established the Great Place to Work for Women program to address the recruitment, development, and advancement of women.
Choosing a career with Accenture, means joining a company that:
Provides flexible work arrangements

Implements policies to help employees balance their work and personal lives

Highlights role models who use these policies

Provides access to career counselors

Develops mentoring programs for women

Sponsors events that support networking and relationship building

Accenture also employs a variety of innovative processes to ensure leadership accountability for the success of the program, such as geographic scorecards, global surveys and performance appraisals. We've also gained industry recognition for these efforts, including the 2003 Catalyst Award and being names to Working Mother magazine's list of the "100 Best Companies for Working Mothers" in 2003 and 2004.

Learn more about a career with Accenture at careers3.accenture.com/Careers/US&c=us_witires_0205